Learn about five Chinese tofus
That taste like cheese, pastry crust, fish cakes, bread, and more, and how cooks can approach using them in western cooking.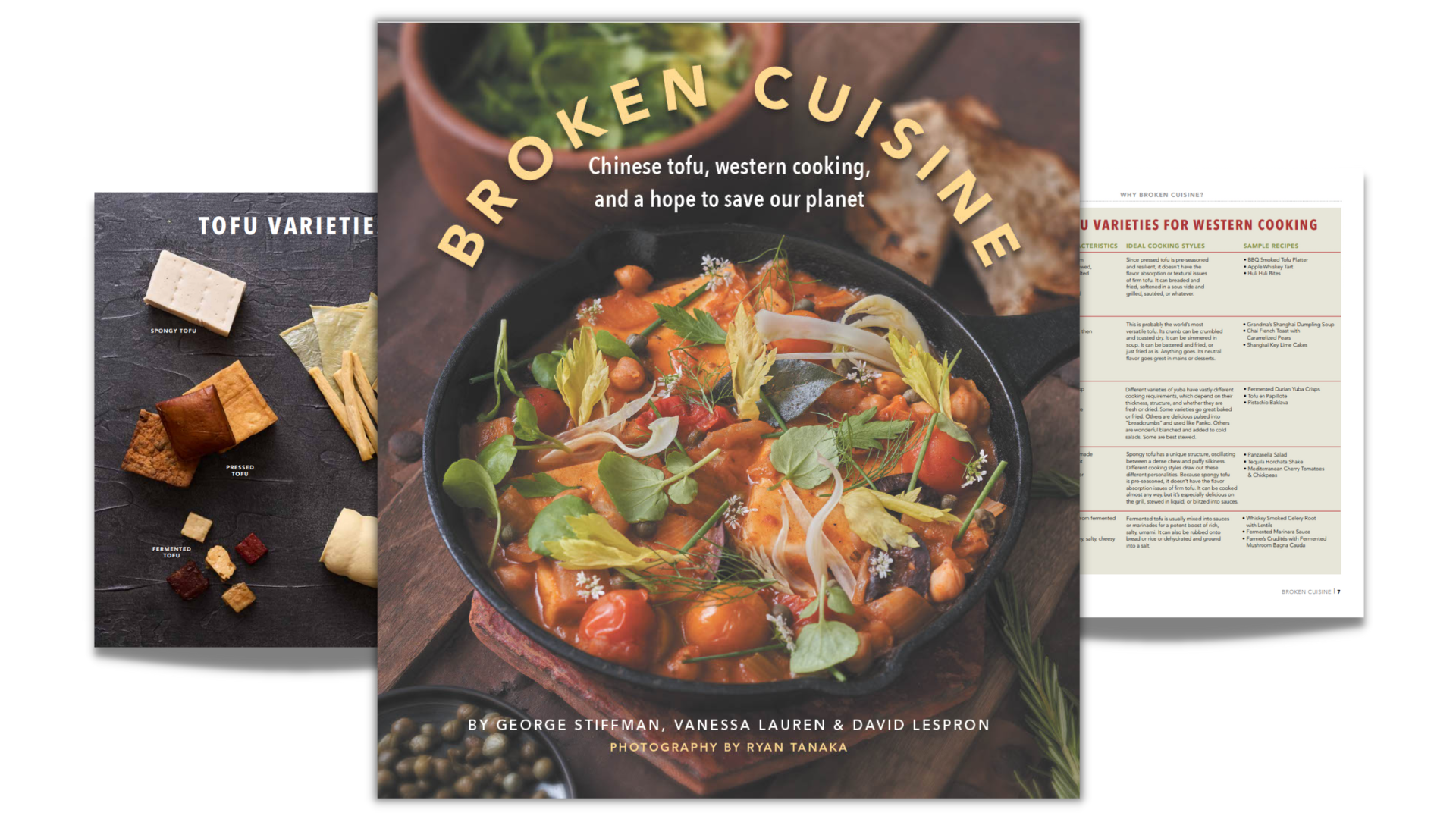 Read Chapter 1 of Broken Cuisine for free!
I'm the lead author of Broken Cuisine and an expert on Chinese tofus. Back in high school, I gave up meat and instantly regretted it. Most vegetarian foods felt lessor: subtractive – meat dishes without the meat – or substitutive – meat replaced with mediocre plant-based meats. 
Everything changed when I spent a summer living in China. My host parents, bless their souls, would take me out to a new restaurant each night, sampling a different Chinese subcuisine. I was amazed by all the vegetarian options. Suddenly, plant-based eating meant adding something into my diet, not taking something away. 
After that summer, I spent a couple years cooking in Buddhist restaurant kitchens, studying at Chinese university, living with Chinese godparents, apprenticing under a fifth generation tofu master, and eating my way across too many cities, towns, and villages to count. All with the goal of learning about the incredible culture of vegan Chinese food, so one day I could share a part of it with friends and family back home.
Broken Cuisine isn't about Chinese food, but it's about the soul of vegetarian cooking in China: tofu. It explores varieties that are popular in China, as well as several that aren't. It describes how to find high quality tofus, how to cook them just right for that perfect texture and flavor, and how to incorporate them into whatever cuisine your family most enjoys. I really hope you enjoy these recipes as much as we did, and that we can appreciate these foods together.
–George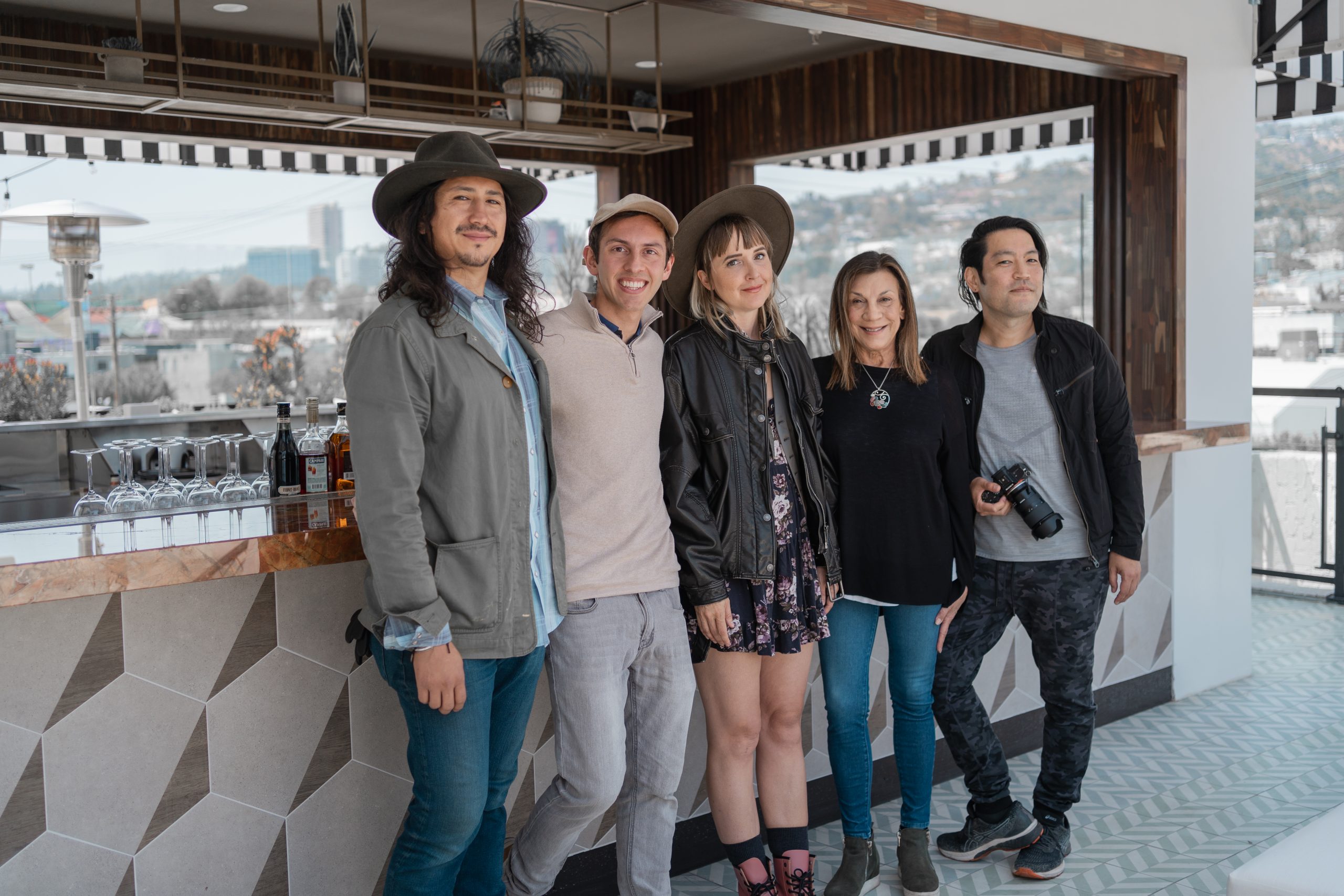 Our team: David Lespron, George Stiffman, Vanessa Lauren, Elisa Leone, and Ryan Tanaka.
Download Chapter 1 for free, no strings attached.
For inquiries please message George on LinkedIn or Instagram.